Registration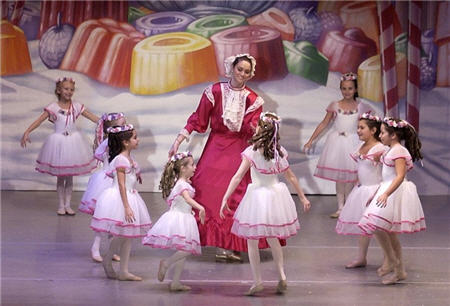 The Deane School of Dance offers instruction for students ages 4 to adult in the disciplines of ballet, tap, jazz, Pointe, modern and ballroom.
The Deane School of Dance observes all public school holidays, vacations, and cancellations due to inclement weather. If inclement weather develops late in the day, please call the studio for possible cancellations or listen to WMRC (AM 1490) radio station.
Six or fewer students in a class is a semi-private lesson. Rate is determined accordingly.
Fees for solos, duets, and trios for recital will be posted at the beginning of the season.
NO REFUNDS. Payment is due upon registration. Late fees WILL be added for late registration and tuition payments. No exceptions.
COSTUME DEPOSITS: Costume deposit is due upon registration. It may be necessary that accessories will be added at minimal cost at a later date. Costume deposits are not refundable after the costumes have been ordered.
PLEASE MAKE ALL CHECKS PAYABLE TO GEORGIA DEANE
Achievement Awards: Criteria will be posted on bulletin boards.
A Note to Parents:
Please call to inform the school about absences. Classes missed must be made up in an alternate class.
To perform in the recital, students must attend at least 30 classes in each subject.
Students should be picked up no later than 10 minutes after the end of their class.
Telephones are for studio use only.
Parents Visiting Days will be announced No other visitors allowed without studio's permission.
Absolutely no food, gum, soda, etc. is allowed in the building.
Absolutely no smoking allowed on premises.
Tuition and Payments (Note that these are rates for the 2011/2012 Season):
Tuition is managed in two ways. You may either pay in full at the beginning of the season or pay in two installments. The first half, registration and costumes deposits (for each class ) are due at the beginning of the season in August. The remaining tuition and costume balance is due the 1st week in December. A 5% discount is only given when the payment is made in full at the beginning of the season. A fee of $10.00 is added for each month a payment is late.
A registration fee is due when registering for classes and a costume deposit is required :
New Students- $10.00
Returning Students- $5.00
Costume Deposit- $45.00 for each class
Six or fewer students in a class is considered semi-private lesson. The rate is determined accordingly.
Please make all Checks payable to Georgia Deane. No other name will be accepted.
Tuition and Payment Schedule
Class Season half Season 5% disc.
1 $300 $150 $285
2 $400 $200 $380
3 $500 $250 $475
4 $600 $300 $570
5 $700 $350 $665
Season Rate for all Seniors is $750.00, if paid in full $712.50 with 5% discount.